When one thinks of architecture, what comes to mind? It may be thoughts of old gothic steeples peering over a European hillside or maybe a sprawling modern metropolis reaching high into the sky. These thoughts reflect the meticulous and stylish design that architects utilize in the course of their work. Even so, many architects apply for work visas under the O-1A (extraordinary ability in science, business, education, etc.) instead of under the O-1B (extraordinary ability in the arts) prong.
So why is this?
In some cases attorneys and architects may ignore or not realize the amount of creativity needed to design or create a building or a structure.
The Creative Process
It all comes down to one thing, the process. An architect needs to approach their work with strategy that encompasses creativity and functionality. It starts with drafting an architectural design and amending those to the satisfaction of the client. Next is bringing the drawing to life and truly visualizing the final product in a three dimensional state.
Obviously, architects rely on science and mathematics but that does not discredit creativity within the process.
Revealing the architect as an artist comes down to perspective. It is important for Immigration Officers to see the creative process when reviewing an O-1B petition. Each level of architectural design relies on creativity to bring the vision to fruition and focusing on the creativity enables architects to be filed as O-1B's.
We should not neglect the scientific aspect of this career but instead use it as a foundation to highlight the artistic side. As an architect, one needs a strong understanding of depth of field, height, balance, color schemes and more, all of this is creative.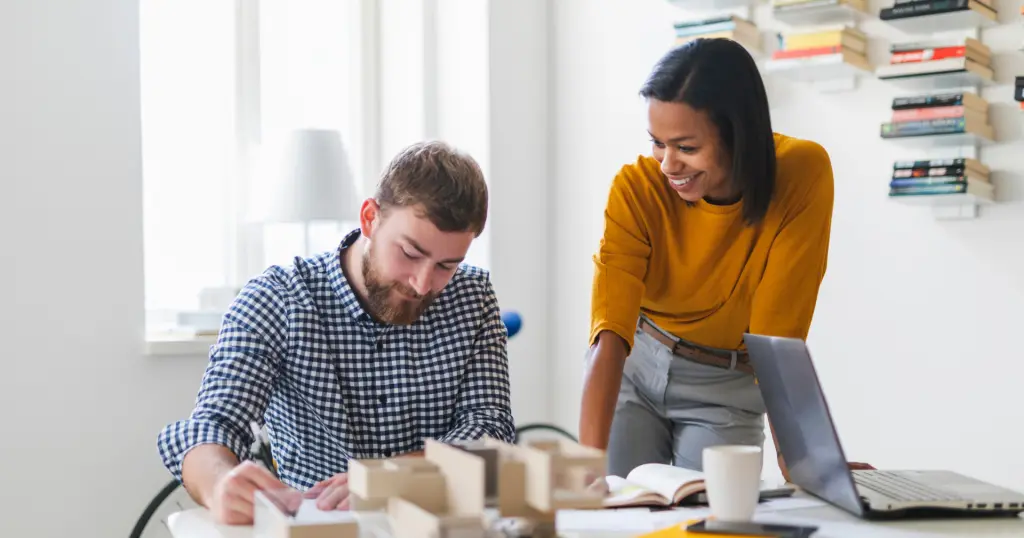 For example, when admiring the World Trade Center Station, designed by Calatrava on focuses on the beauty of the design. Or when one studies the Guggenheim Museum, one admires the form and the contrast with the NYC buildings. One focuses on artistry of the buildings.
Obviously, every case is different and if an O-1A seems more promising, it is still a valid option. Many architects are filed under O-1A's but it is important to have every option at one's disposal. One could argue that almost any profession evokes a creative process but when we are discussing design and architecture, this rings especially true.
Admiration of Design
When we admire the design of a good, a garment, or a menu item, we are appreciating the creativity that goes into the final product. The same is true when we admire a building, we take in the beauty of the structure and appreciate the visual design.
We know that behind the construction of a building is a sea of knowledge and a lengthy process of design and artistry. We know that this structure wasn't built solely on science but also through creativity.
For these reasons, architects may petition as O-1B's. The science is not neglected but is instead used to highlight the art and creativity of the field. Admiring architects and their work goes beyond science and bringing every step of the process to light is key when crafting a successful petition.
Having an immigration attorney that understands these subtle nuances is imperative and will make the process easier.